Professional Installation & Repairs
---
Creating your ideal landscape doesn't just have to involve trees, shrubs, bushes, and flowers, but also the areas surrounding or within where these features are planted.
For many commercial projects, their plants will be outlined with some type of exterior surface used for either automobile or foot traffic. Fortunately, our expertise extends beyond simply those items which will be planted in the ground but also to the array of objects which can be used to highlight these places and create the ideal oasis you desire.
A recent rise in hardscape popularity has led to outdoor spaces becoming not only pleasing to the eye but also functional spaces which are operational for a variety of different reasons. No matter the current layout of your existing landscape, the utilization of hardscape surfaces and other materials can help to form anything that you could imagine. Don't be limited by simply thinking of landscaping in terms of plant life and help turn your vision into a reality with a functional and inviting space which incorporates a mixture of both key ingredients.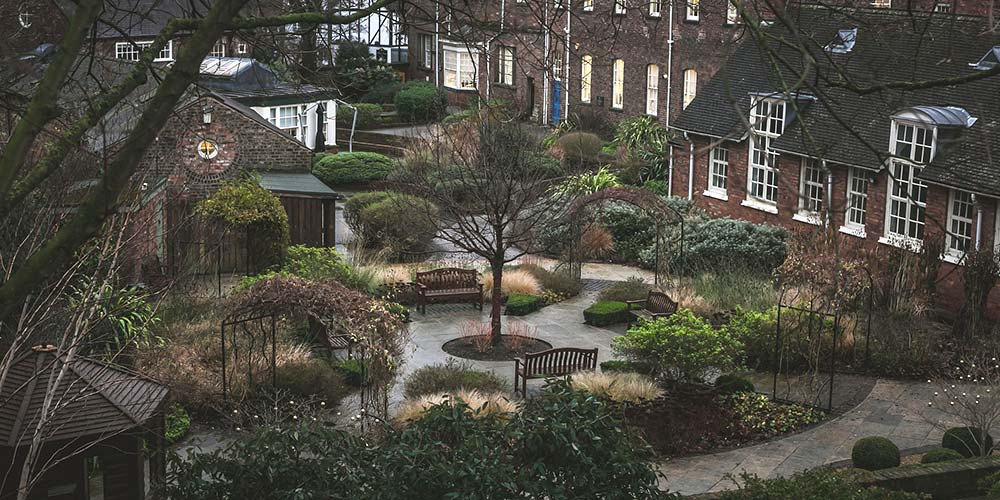 Concrete
Concrete may be used to create either a path or patio surface outside. This area can be used by employees, patrons, or both depending on the location and plan for how to incorporate its existence into the overall theme of your project. Utilizing a functional space for gatherings, entertainment, relaxation, or any other means, the use of concrete can help to tie together two distinct areas of your landscape or connect sections to one another. Concrete also doesn't have to be boring and grey in its existence. While this is obviously the most commonly used and recognizable application, concrete can also be stamped or instilled with patterns to create an entirely new look. Depending on the exact use for your space, the right concrete could help take your landscape to the next level.
Hardscape
Hardscape surfaces are also beneficial for a number of different reasons. Planning for these areas can help to accentuate the plant life associated within your landscape while also creating spaces that need little maintenance. These areas require little to no upkeep, can be created to be eco friendly, and can serve as an erosion control method for your property. Every situation is unique, but depending on the exact layout of your land, a hardscape space may be precisely what is needed.