Wood, Vinyl, and Chain Link Fence Services
---
Fencing can serve a variety of different purposes on your property.
Not only can it effectively keep unwanted guests and visitors away, including people and wildlife, but it also serves to protect your business. In addition, having some type of fencing also assists in highlighting a space by usually defining the perimeter of a property line and can help to enhance the appearance of certain areas in specific circumstances. Outlining is a typical use but other areas may require fencing for multiple other differing reasons. No matter the area or need, our fencing expertise can leave your property safe and looking great.
The style of fencing selected will be based on a number of factors specifically allocated for your property. From purpose of installation to the length of fence line and budget, these selections come answered by a variety of materials and styles. Depending on your geographic location, the landscape itself may be more suitable for one type over another. In other cases, individuals may wish to limit viewing of a certain area, lending the owner to select another type of material or style of fencing to be installed. Get answers to these and any other questions regarding fence installation and repair by contacting us today.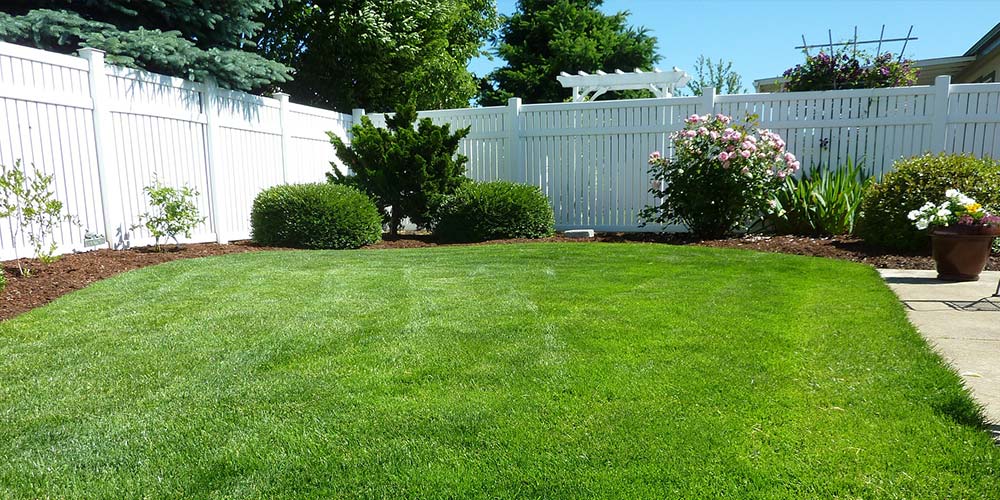 Wood
Wood is one of the most versatile types of materials which can be used for fence construction. Due to the variety of different styles available, this fencing is suitable to be installed in numerous locations and still effectively serve its purpose. From post and rail - think pasture fencing or large property outlines - to vertical board - backyard style/tightly placed, no gaps - the possibilities are seemingly endless. Owners may also choose pickets, spaced to their desire, or even wooden lattice fencing (diagonal/interwoven), depending on their personal preference and the location/purpose of installation.
Vinyl
Vinyl fencing is similar to wooden in flexibility and appearance after installation but it requires significantly less upkeep. Opposite of wooden fencing, which may require paint to achieve a certain look, vinyl can usually be secured in the color desired and installed without the need for any extra work. In addition, vinyl is extremely durable and will last for decades following installation.
Chain Link
Chain link fencing is a popular choice for many property owners for a number of different reasons. From being available in a few select colors, or easily spray painted, chain link achieves all of the desired outcomes of having a fence installed while not obstructing too much of the view and simultaneously leaving the feeling of an open air environment. In certain situations, fencing may be required around some types of equipment in order to limit access or protect individuals, but being able to quickly access these locations visually may still be required. In this instance, chain link would likely be the best possible solution as it achieves each of the desired goals.
No matter the reasoning behind your fence installation needs, there is an available solution and appropriate material that will leave your property secured and looking great for years to come.