Free Estimates and Transparent Upfront Quotes
---
Weather can have a detrimental impact on business even if the work being conducted doesn't necessarily involve anything outdoors.
From a risky office commute, having a parking lot covered in snow, power outages, and other issues, ensuring that your company stays up and running is essential to success no matter the weather. Unpredictability can be the worst, but fortunately advances in technology have led to better and more accurate forecasts meaning appropriate watches and warnings are typically dispersed ahead of any inclement scenario. If conditions are right for snow or ice, then making sure your commercial property is maintained and ready can be a huge step in limiting any potential down time suffered from a severe weather event.
Our deicing and snow removal procedures will help keep you in business when the time comes. Able to clear paths for both vehicular and foot traffic, maintaining access to your property is always critical, but even more so during the winter months. Snow and ice may also have an impact on your roof, signaling the need for protective measures to be taken in order to avoid any potential damage or ice dam formation. Let us help you with a quick and efficient removal so you can stay focused on running the business and being productive.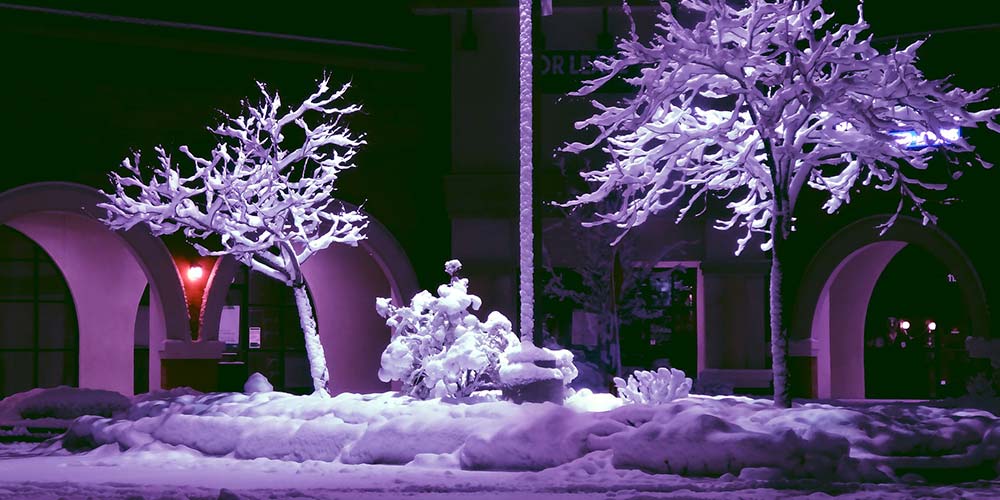 Snow Removal Denver
Snow can cause issues for a variety of different reasons. Not only could it damage the existing greenery around your property but it also makes traveling either by vehicle or foot more dangerous. Covered parking areas can limit customer's access to your property and snow should be removed in a timely manner to keep access open during any such weather event. In addition, sidewalks and other areas may also become hidden leaving patrons to forge their own path when venturing to your business. Keeping these walkways clean and clear will not only send the signal that you remain open for business, but it is also a measure to keep your employees and customers safe during the storm.
Depending on accumulation, snow may also pose a risk to the roof of your facility. While proper professional inspections should be conducted in order to foresee any potential problems, in the event of large amounts, removal may be the best process in order to protect your building. Snow removal from any surface can be tricky, but the roof is especially dangerous and even more risky. Not only are you operating on an elevated surface but appropriate measures should be taken in order to avoid damaging the structure.
Ice Removal Denver
Ice presents an entirely different set of challenges for commercial properties. Not only does it make roadway travel especially treacherous but the same can be true for parking lots, sidewalks, and any other surfaces in or around your property. Preventative measures prior to any precipitation beginning can be especially helpful in limiting the impact of ice accumulation and help to keep heavy traffic areas free and clear. Unlike snow, ice can sometimes be hard to see making it more difficult to avoid while making removal and preventative measures even more beneficial.
Ice not only poses a threat to your employees and patrons but also to your building's drainage system and, like snow, the roof. The potential for ice dam formation could cause damage to your foundation or roof, depending on a number of different factors. Ensure that your property isn't vulnerable while getting help clearing ice and snow away from the roof to maintain protection. In the event, ice does accumulate on any of these surfaces there are professional deicing techniques which can be implemented in order to help remove and prevent these dangerous scenarios.